The TI - 85 machine: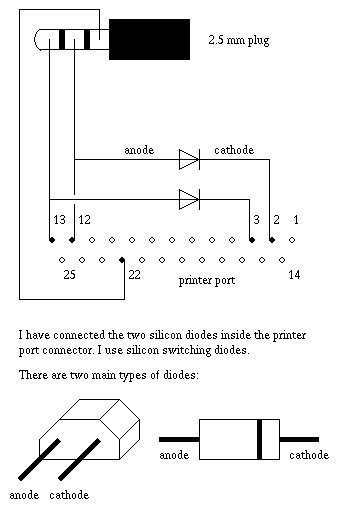 It is possible to make a cable linking the Ti-85 or Ti-92 and a PC. With this cable it is possible to copy programs (which can be downloaded from the internet) from the PC to the Ti and vice versa. On this page you can find link to hompages with great help, but its also possible to mail a question to me. The stuff you need make make the cable is:
2 diodes (1N4148)
a parallelplug
a 2,5mm she-plug
a cable with 3 wires
a ledder with led
a screwdriver etc.
The cable that came with the Ti
These are parts that cost approx. 10$.